You have heard about Hcigar e-cigarette, sure, but do you really know about it? What does it contain, really? Don't worry, just carry on reading.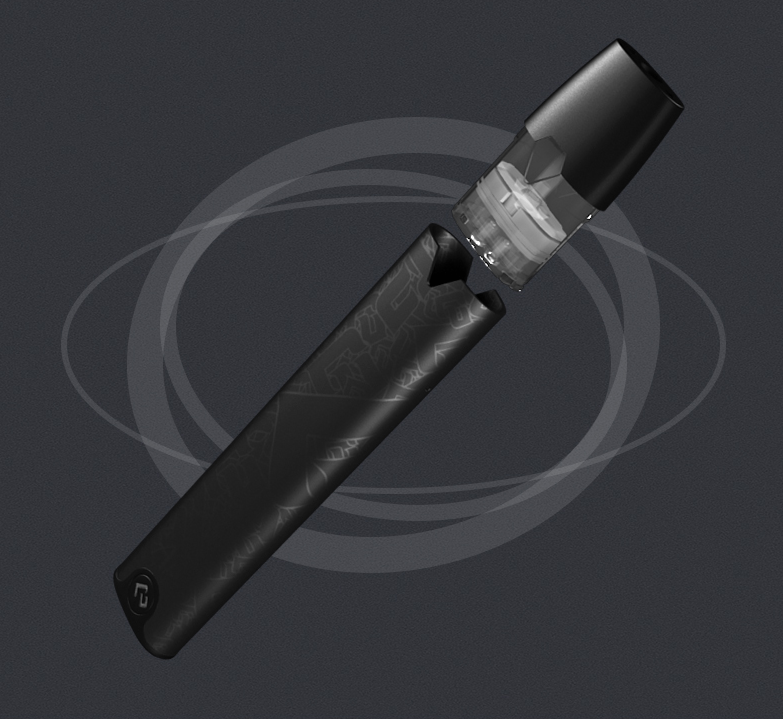 Composed of atomizer, e-liquid and battery, the e-cigarette is an electronic device that heats up e-liquid which generates vapor, simulating the experience of smoking. Fact: it is much healthier than traditional cigarette. Why is that?
Traditional tobacco burns at a temperature of 600-900℃,and produces hazardous substances with imperfect combustion, such as aromatic amines, polycyclic aromatic hydrocarbons, heterocyclic amines, metals and radioactive substances. According to WHO, there are about 4000 chemicals in tobacco smoke, 200 of which are harmful and 50 of which are carcinogenic.
In contrast, the main ingredients of e-liquid are nicotine, propylene glycol (PG), vegetable glycerin (VG) and food flavor. E-cig doesn't release anything new or harmful, as the liquid is vaporized physically.
█ Nicotine
The addictive substance, apparently. For any qualified e-liquid, the amount of nicotine is strictly controlled. The nicotine content in the 1.5ml AKSO pod is 5%, as stated clearly on the package box. Our advanced technology ensures fast metabolism of nicotine while providing authentic flavor rendering.
Is 5% a reasonable amount? In a 1.5ml pod, the actual weight of e-liquid, whose density is 1.13kg/m³, is about 1.7g. The actual content of nicotine per pod is 84mg, while a normal cigarette contains 10.2mg. The use frequency of a pod is 450 puffs, meaning the nicotine content per puff is about 0.187mg, much lesser than 1.46mg per puff for traditional cigarette.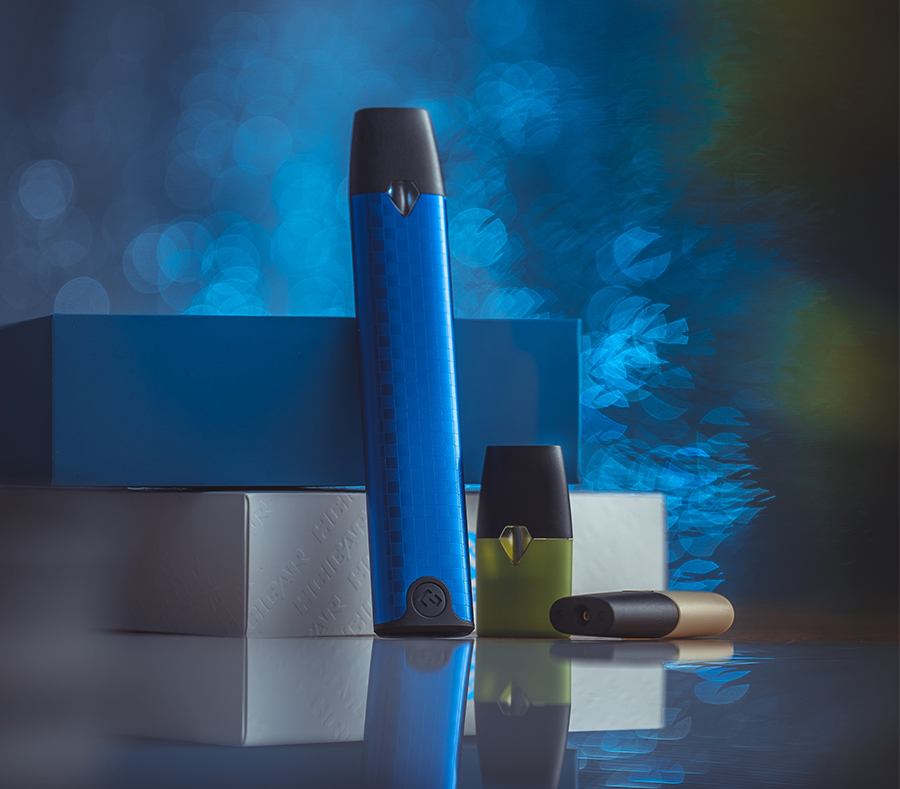 █HCHO
E-liquid itself doesn't contain HCHO, which is only generated when PG and VG are vaporized at above 400°. Adopting constant temperature ceramic atomizing technology, we strictly control the vaporizing temperature at 240°.
PG is generally safe for the human body, according to FDA. A carrier of flavor, it can enrich the mouthfeel of liquid. When heated, it generates vapor, bringing a sense of throat hit. Like PG, VG is a widely used material for flavor in daily life. It helps generate vapor.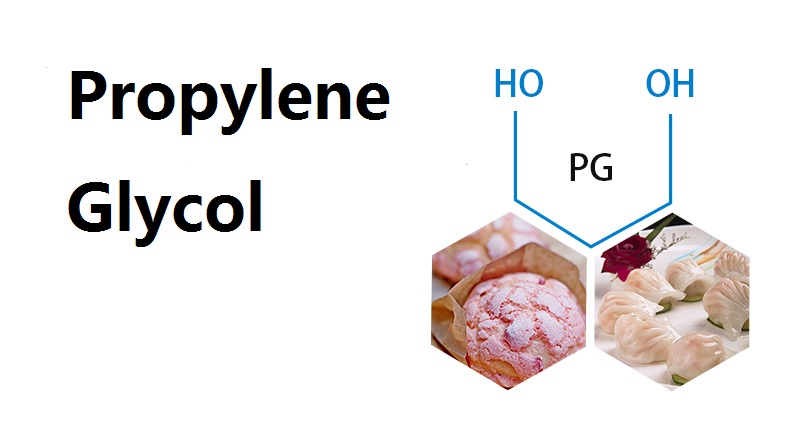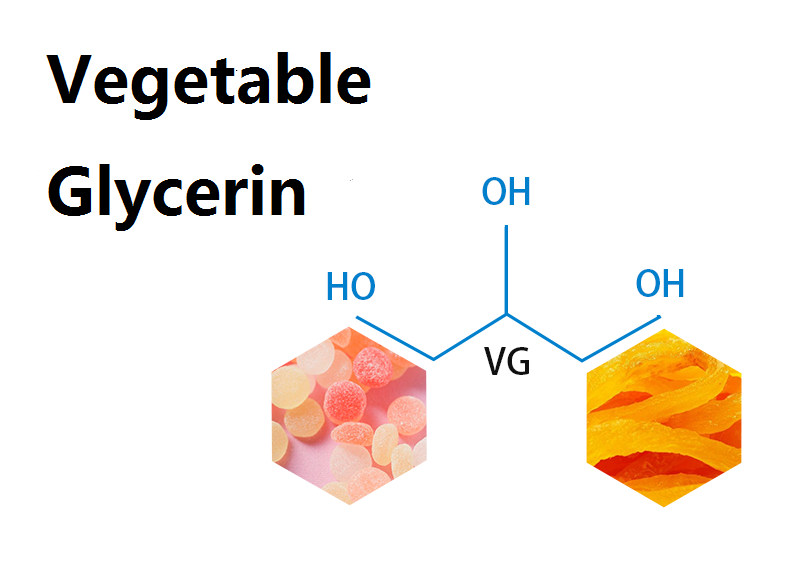 █Food Flavor
The edible food flavor has no or minimal effect on the human body. It is utilized in e-liquid to generate different flavors. All of our flavor pods have passed the national safety test for arsenic and heavy metal content.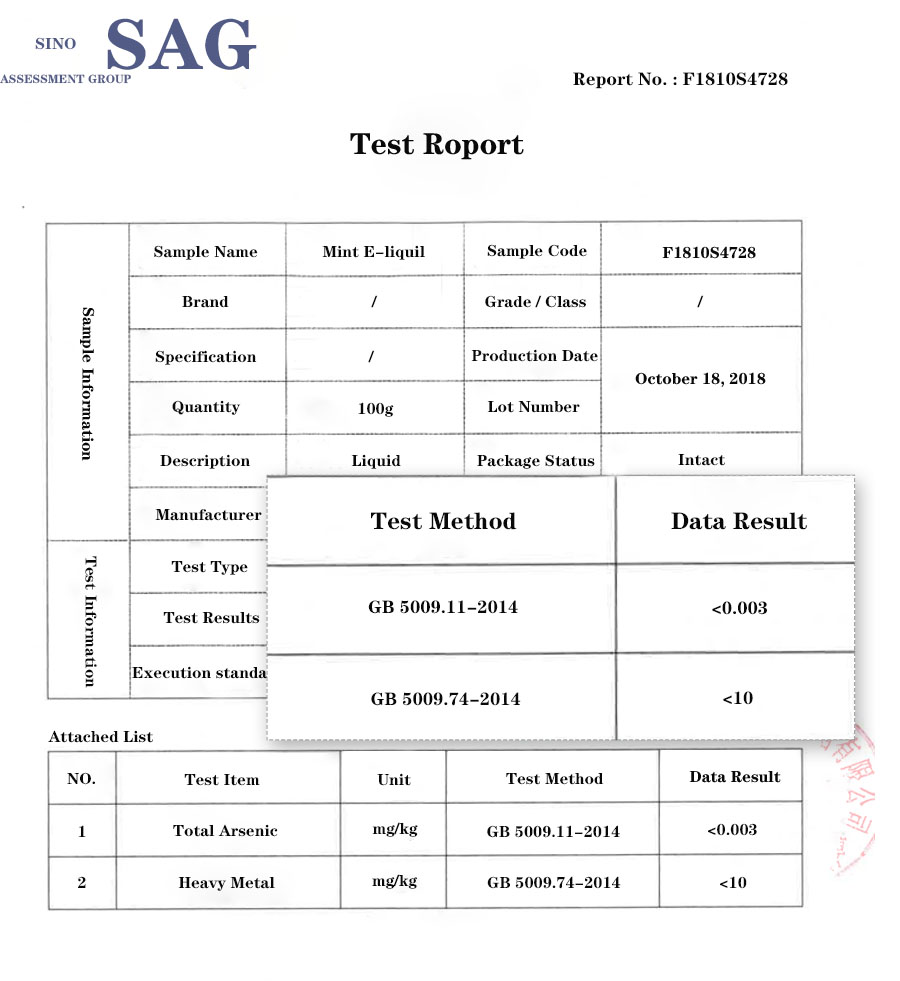 So that's it, the most basic information about Hcigar e-cigarette you should know. A healthier alternative, e-cigarettes can help quit smoking, but only if you are determined enough. It might be a long process. We encourage you to cut down on nicotine intake gradually, eventually quitting smoking.
We are honored to be on this road with you together.