From March 30 to 31, 2019, the 2nd Malaysia International Vape Summit (hereinafter referred to as MIVAS) was held at the PWTC in Kuala Lumpur, Malaysia, with multiple brands from around the world attending.
As the sponsor of the event, Hcigar attended the event presenting the AKSO POD, where we won 5 majors awards including 2019 Asia Best Device: Pod and 2019 Asia Best Vape Brand. The awards represent the recognition of our brand by the industry and indicate our services have won the trust of numerous customers.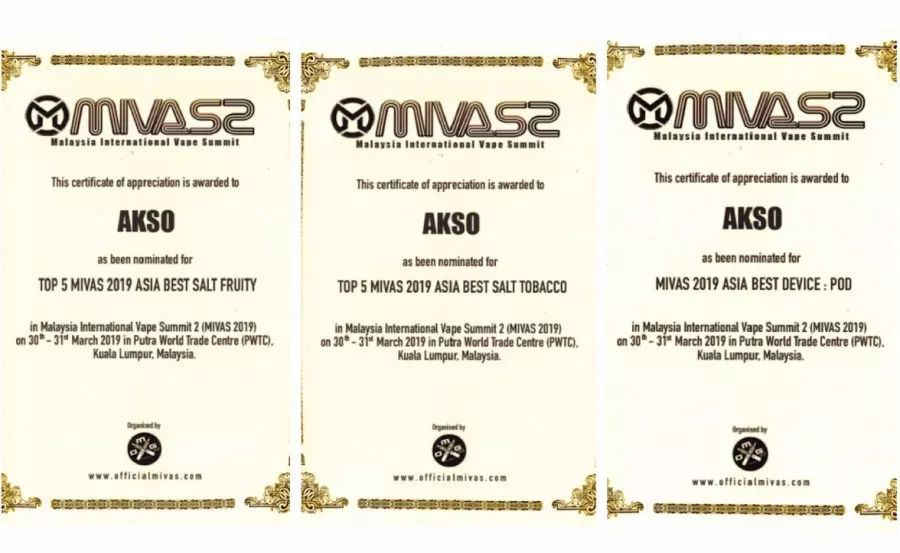 Awards (in part)
We spent 1 year on the research and development before finally launching AKSO in 2017. Lightweight, portable, stable and free from issues like oil-leaking, AKSO stands out at the summit among its counterparts.
Located right in front of the stage and covering about 144㎡, our booth constitutes 9 stands and a major cultural background wall, with all 4-colored versions of AKSO and 13 flavor pods presented.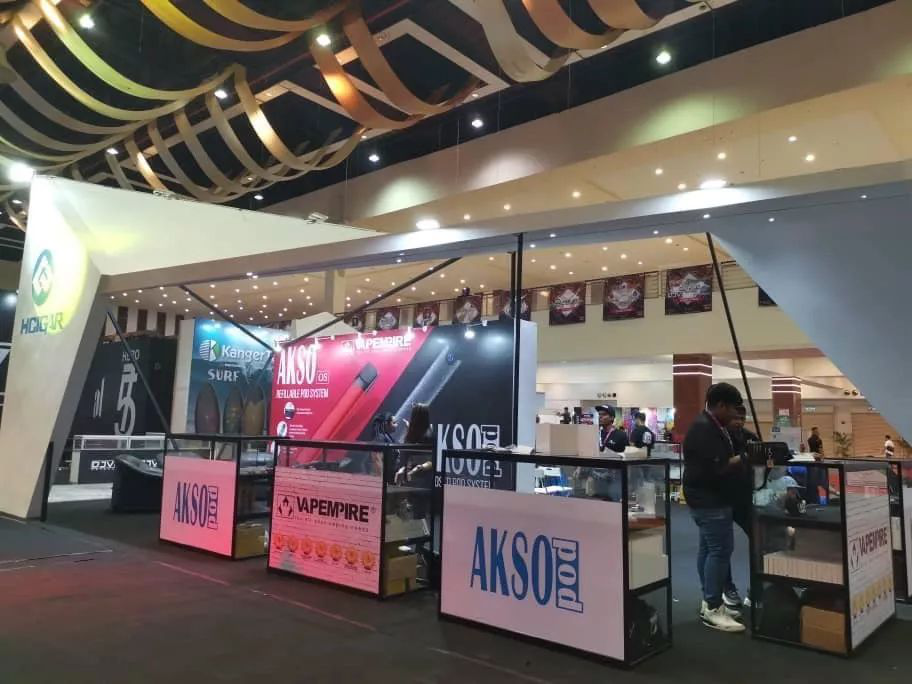 No need to lay low! We went on the stage and introduced AKSO to the audiences. Who doesn't like gifts? All 300 AKSO caps and 1000 phone shells found new owners in no time. Look at the buzzing audiences downstage... Guess it's safe to say we got ourselves a round of new fans already.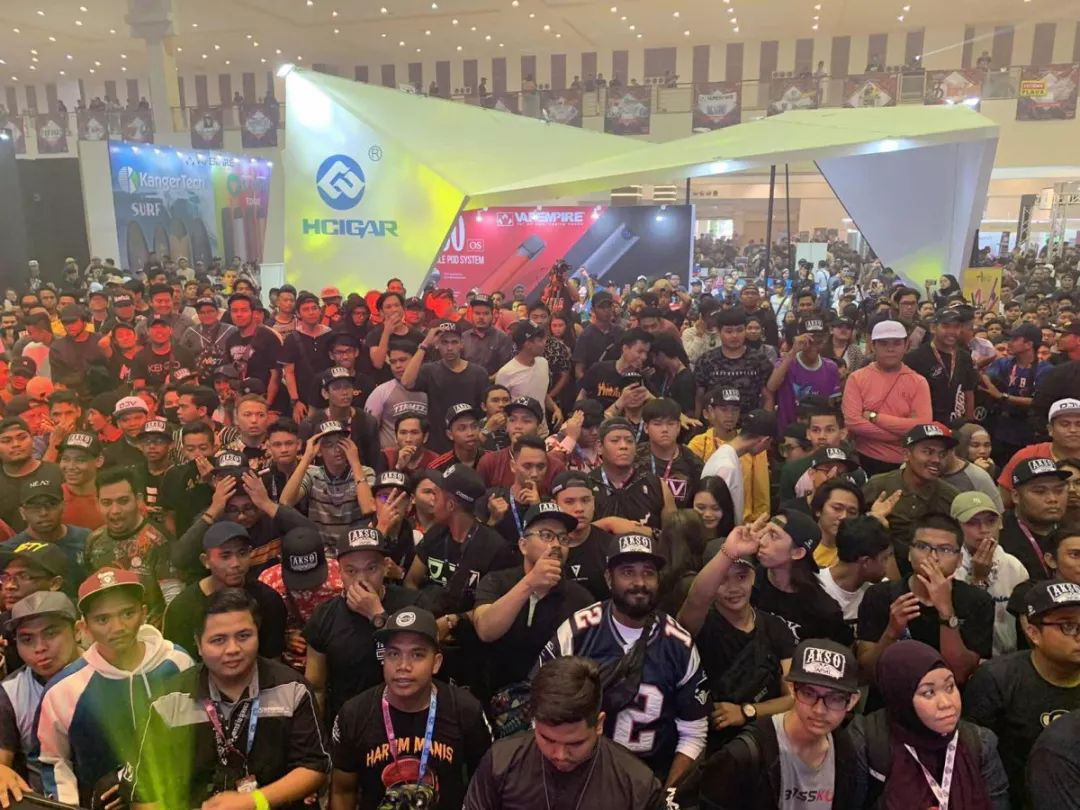 AKSO was introduced to many, including Malaysia officials, clients from Korea, Indonesia and Singapore, customers, and others in the industry. Many tried AKSO for the first time at the event, giving high appraisal.
Look! You can see our marketing director Mr. Martin Zhang getting a head shave. Actually, that is part of a public benefit activity co-hosted by Hcigar AKSO team and local officials in support of smokers who have cancer. Getting rid the hair, getting rid of traditional cigarettes! That's the spirit.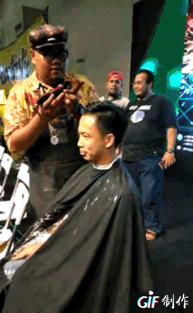 The e-cigarette market is developing rapidly, as more and more smokers decide to quit traditional tobacco and turn to smoking alternative instead. Attended by thousands of people, the MIVAS was undoubtedly successful. We are super happy to have been a part of it and want to thank everyone for your support in AKSO POD!