Held from April 14 to 16, 2019 in Shenzhen, the 5th International eCig Expo (hereinafter referred to as IECIE), with a venue of over 40000㎡, attracted more than 1500 vape brands and 50,000 visitors globally. Hcigar attended the grand event presenting our fan favorite AKSO, the upcoming LESSPO and KRIS, as well as various flavor pods.
Were you at the event or not? Read on to find out what happened there!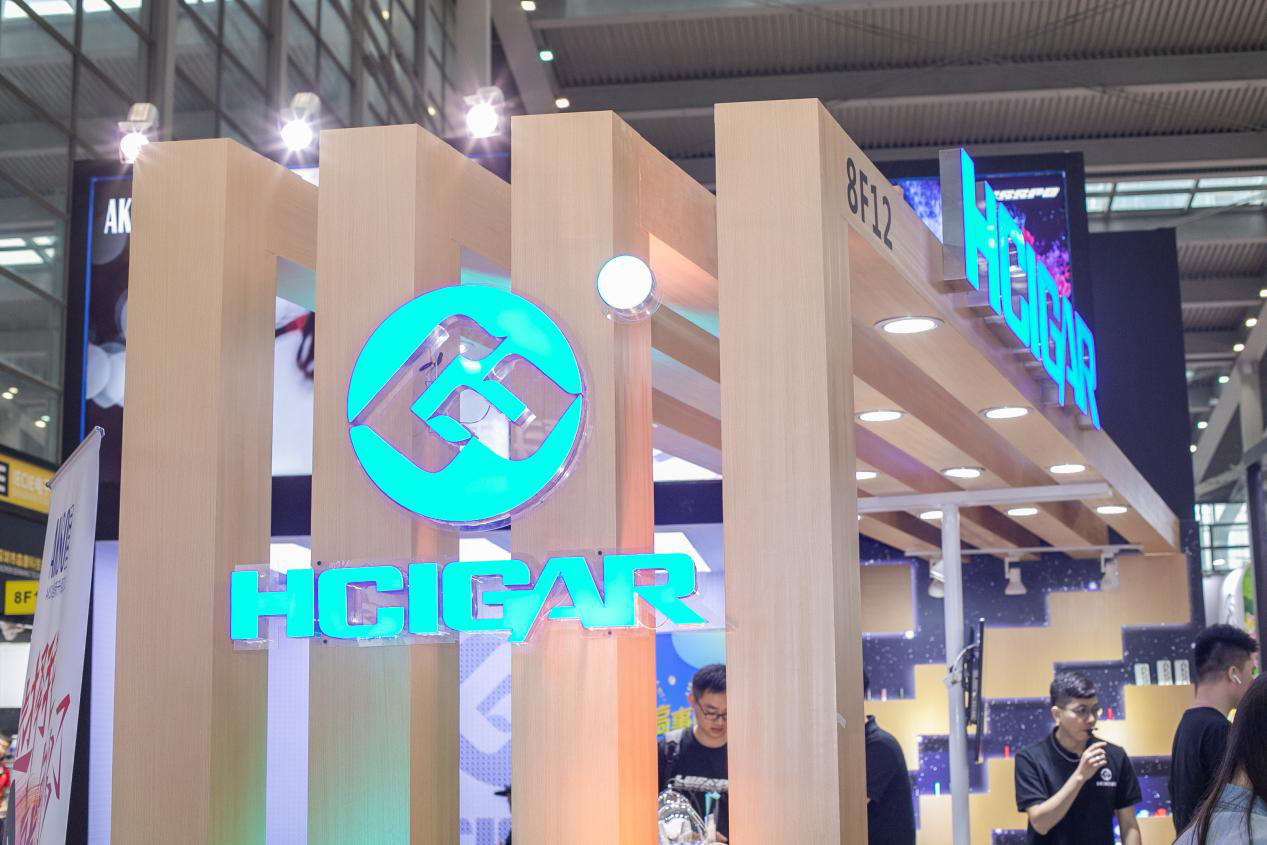 Opening Ceremony
Morning, April 4th - the opening ceremony of IECIE officially started, ushing in the event's 5th anniversary. Having been a member of the event every year since its birth, Hcigar was invited to participate in the ceremony, with CEO Mr. Kevin Zhang coming on stage for an honorable souvenir.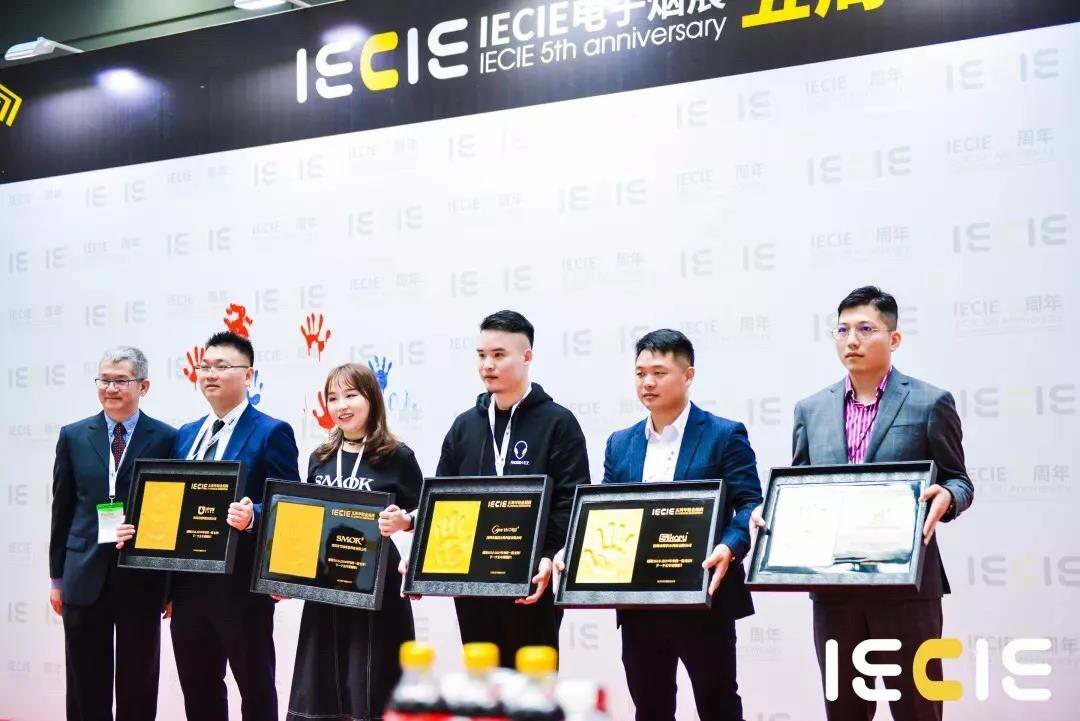 (CEO Mr. Kevin Zhang, 1st right)
As we still remember, there were only about 400 brands at the first expo, many of which have since left the stage. Striving to grasp every opportunity, Hcigar successfully managed to stand firm in the rapidly changing period and has since become a well-established brand.
This year, more than 1500 brands took part in the expo, showcasing not only the host's continuous efforts but also the tremendous development of the e-cigarette market through 5 years.
Product Exhibition
We came to the expo with star products AKSO, LESSPO and KRIS; the latter two will be hitting the market soon. The lucky ones got the first try! Want to know how they feel? Read the feedbacks below:
█ AKSO
Features: T-shaped honeycomb ceramic coil; Anodizing and sandblasting of aluminum alloy material; constant voltage output; low and constant temperature heating method
Feedbacks:
1. Simple but very elegant design. I looked closely and saw distinct lines, nice
2. Flat and compressed pod feels comfortable in hand
3. All flavors taste pretty awesome. I like the ice mint especially
4. Good quality, nothing else needs to be said anymore. Very popular in my place (from overseas customer)
█ LESSPO
Features: Ceramic coil; Magnetic connection; Ergonomic mouthpiece; 5 protections; Air pressure siphon technique; Condensate absorbing technique; Large battery capacity
Feedbacks:
1. Nice gradient design!! I like this color change
2. Cloud is a little bigger than other pods. Nice throat hit
3. The metal material feels super cool. It as as large as a car key which is right on point, unlike other pods that feel like computer mouses
4. The protecting cover is really good!! The pod can be protected from scratches when put in the pocket
█ KRIS
Features: Vibration reminder; magnetic connection; condensate absorbing technique; battery indicator with 3 colors.
Feedbacks:
1. Looks really muscular and strong. The only pod that gives me this feel at the expo
2. The leather design is classic
3. Vibration reminder after 15 puffs is super nice, especially for people like me who can't stop puffing
4. The vibration reminder is attractive. Makes me feel somewhat addictive actually, haha
█ AKSO SAMPLE
Features: For one-time use only; affordable; for starters
Feedbacks:
1. Feels just like the regular AKSO
2. For retailers like us, it enables us to try out and is good for market development
Seeing Is Believing
During the 3-day event, we welcomed numerous potential clients from dozens of countries or regions, many of whom have previously heard about us and specially came for more details. After all, seeing is believing.
With 8 years of experiences in the e-cigarette market, we have always stayed committed to high quality, market-orientation, innovation and customer-driven services. The expo may have ended, but our journey hasn't. Another page has just been turned.
As the e-cigarette market grows swiftly, we will keep up improving the quality of products and services, so that we can better meet customers' needs with the ultimate vaping experience and create a win-win situation.
If you missed the expo and are interested in us after reading, you are super welcome to visit us directly. Products, factories, manufacturing processes... Seeing is believing!